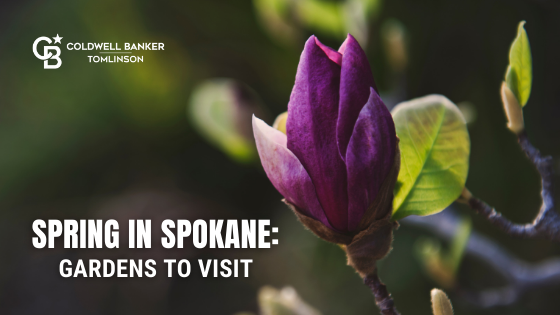 Our real estate agents are always excited to welcome spring back to the Spokane area. This season offers a chance to reconnect with nature and to be reminded of all the amazing green spaces our city has to offer. 
This spring, we recommend taking that appreciation a step further by exploring some of Spokane's most amazing gardens. With spring flowers blooming, there's no better time to experience these spectacular Spokane gardens. 
Lilac Garden - W Shoshone Pl, Spokane, WA 99203
Spokane has been nicknamed the Lilac City, and it's not hard to see why. The Lilac Garden in Manito Park contains over 100 cultivars from at least 23 unique species of lilac trees and bushes. The best time to see them in full bloom is from late May into early June, and the annual Lilac Festival has been a fixture of Spokane's spring calendar since the 1930s. 
Contact us today to learn more about life in Spokane. When you're ready to start looking for your dream home in Spokane and the surrounding areas, our real estate agents are here to help every step of the way.